Home Inspector, Shawn Blaney
When you choose a home inspector, you want an inspector who understands the most important aspects of construction. Home Inspector, Shawn Blaney is highly experienced in construction and inspection.
Contracting Licenses
During his career, Shawn Blaney has been a general contractor with several sub-contracting licenses.
Sheet Metal License:  The first license, a C-43 Sheet Metal license, is especially important due to California's yearly unpredictable storms. It qualified Shawn to work with metal roofs, gutters, and downspouts, as well as all other types of roofing related flashings. The sheet metal aids in the waterproofi Licenseng of these systems as well as for balconies and decks, all which can be the source of water leaks.
Structural Steel License: The second license Shawn held was a structural steel license (C51), which involves the basic framework of construction and the way in which buildings are put together so that they last. In conjunction with this, he was licensed to work with and fabricate ornamental iron which is used for handrails, guardrails, and stairwells. All provided Shawn with the keen observation and experience needed to inspect building safety.
Fabricators License: Lastly, Shawn held a Los Angeles approved fabricators license (#1613) that is recognized nationwide. This license deals with the fabrication of an assortment of items from re-bar to welding of structural steel for large buildings.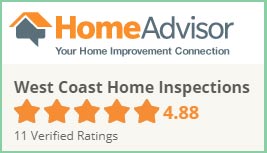 Shawn's extensive experience in the field of construction, as well as his continued commitment to ongoing education, have provided him with the knowledge and thorough observational and investigative skills needed to carry out thorough home inspections and find the defects in your home or commercial building.
FEMA Inspector
California General Contractor
Sheet Metal Contractor
Structural Steel Contractor
Ornamental Steel Contractor
Los Angeles approved Fabricator
Shawn's services include:
Upon completion of inspection, he provides a 30 page detailed narrative report
He offers competitive Fees
He offers impartial Service for Realtors, Buyers, and Sellers
He offers fast, Professional and Experienced Service